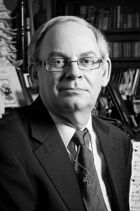 John Craton
Tuba Concerto in G Minor. Composed for Paul Hartin, former tubist with the Bloomington Symphony Orchestra, the work is an homage to the late Mexican composer Carlos Chávez. In three movements (Allegretto; Adagio—Andante—Adagio; Allegro), it is scored for solo tuba, strings, and percussion. This edition is with piano reduction.

Pages: 26 pp., score; 8 pp., tuba part; 8½" x 11"
Level: Advanced
Performance Time: App. 19 min.



MIDIs of this work can be heard here


Click on score to see larger image