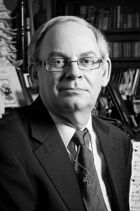 John Craton
Tombeau for Richard Dohrmann. For violin and piano. Composed in memory of a composer-friend who passed away very suddenly, the style intends to imitate that of the late composer (avant-garde) and incorporates ideas expressed by Dohrmann which he had intended to use in a composition for violin & piano that was never completed.

Pages: 8 pp. (piano pt.), 3 pp. (violin pt.), 8½" x 11"
Level: Advanced
Performance Time: App. 6 min.



A MIDI of this work can be heard here


Click on score to see larger image