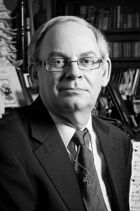 John Craton
Sonatina in F for Recorder and Harpsichord. A mirthful sonatina for soprano recorder and harpsichord dedicated to French recorder virtuoso Marion Fermé. Possessing a strong Baroque influence, it consists of three movements: Allegretto — Andante — Allegretto; Lento (Après-midi pluvieux); and Allegro (Tambourin).

Pages: 14 pp., score; 7 pp., recorder part; 8½" x 11"
Level: Advanced
Performance Time: App. 9 min.



MIDIs of this work can be heard here


Click on score to see larger image