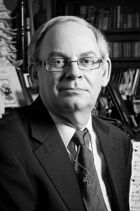 John Craton
Nymphes. A four-movement work for 2 pianos, 4 hands, composed for and dedicated to duo-pianists Amy & Sara Hamann. Each movement represents a musical portrait of the characteristics of one of four female nature deities from Greek mythology: Nymphes des terres (Earth Nymphs), Nymphes des bois (Wood Nymphs), Nymphes des airs (Air Nymphs), and Nymphes des eaux (Water Nymphs).


Pages: 43 pp., 8½" x 11"
Level: Advanced
Performance Time: App. 22 min.



Click on score for larger view