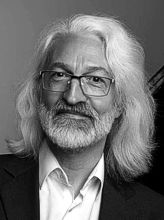 Michel Bosc
La Petite marchande d'allumettes (The Little Match Girl), op. 231. A programmatic tone poem for solo piano based on the Christmas tale by Hans Christian Andersen. Almost ballet-like in character, the work evinces the tale of the poor little match-seller in the composer's characteristic spiritual musical style.

Pages: 11 pp. 8½" x 11"
Level: Moderately Advanced
Performance Time: App. 13 min.



Click on score to see larger image