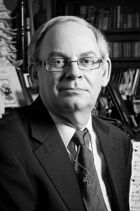 John Craton
Six Japanese Songs for Soprano & Piano. This cycle utilizes short Japanese texts translated into English. The work is composed in a near avant-garde style that is something of a departure from the composer's more typical English pastoralism. In what might be termed neo-impressionism, these works are almost onomatopoeic, representnig a form of "nature music" which seeks to capture the essence of the haiku — short, fleeting images impressed upon the listener's consciousness. The work is dedicated to Arlette de Leeuw.

Pages: 16 pp., 8½" x 11"
Level: Advanced
Performance Time: App. 16 min.



MIDIs of this work can be heard here


Click on score to see larger image