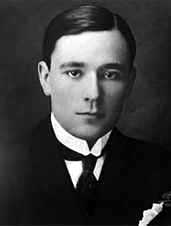 António Fragoso
Suite Romantique. A four-movement suite for violin and piano in late Romantic style. The suite is a masterful composition by one of Portugal's most promising young composers whose life was cut short by the great influenza pandemic of 1918. The suite evinces a strong French influence, revealing in particular inspiration from the works of Debussy and Fauré.


Pages: 24 pp. (piano pt.), 6 pp. (violin pt.), 8½" x 11"
Level: Advanced
Performance Time: App. 16 min.



Click on score for larger view