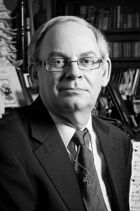 John Craton
Scherzo. For violin and piano. A whimsical musical "tour de farce," this short work, composed for American violinist Lynne Ludeke, depicts the flights of fancy of a young girl playing with her favorite doll.

Pages: 12 pp. (piano pt.), 4 pp. (violin pt.), 8½" x 11"
Level: Advanced
Performance Time: App. 5 min.



A MIDI of this work can be heard here


Click on score to see larger image