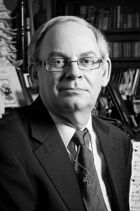 John Craton
Sonatina No 1. A three-movement work for violin and piano: Andante—Allegro assai—Andante ("A Summer Sunday"); Grave (Chaconne); Allegro ("The Armadillo Races at Victoria, Texas"). Originally composed for saxophone and piano in 1998, the work was premiered by Lester Turner, saxophone, and John Tabler, piano, in 2001 at St. John's Museum of Art in Wilmington, North Carolina. The sonatina was rescored for violin and piano in 2001 at the behest of violinist Lynne Ludeke.

Pages: 21 pp. (piano pt.), 7 pp. (violin pt.), 8½" x 11"
Level: Moderately advanced to advanced
Performance Time: App. 11 min.



MIDIs of this work can be heard here


Click on score to see larger image