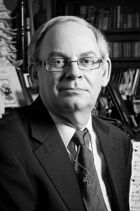 John Craton
Sonata Colloquia for Marimba & Piano. Composed for Eva van den Dool and Christiaan Saris of the Duo Mariano, the sonata is constructed as a dialogue between the two instruments. The work was premiered on 22 May 2007 by the Mariano Duo at the Messiaen Academy, Odeon Theater, Zwolle, Netherlands.

Pages: 25 pp., piano; 9 pp., marimba, 8½" x 11"
Level: Advanced
Performance Time: App. 13 min.



MIDIs of this work can be heard here


Click on score for larger view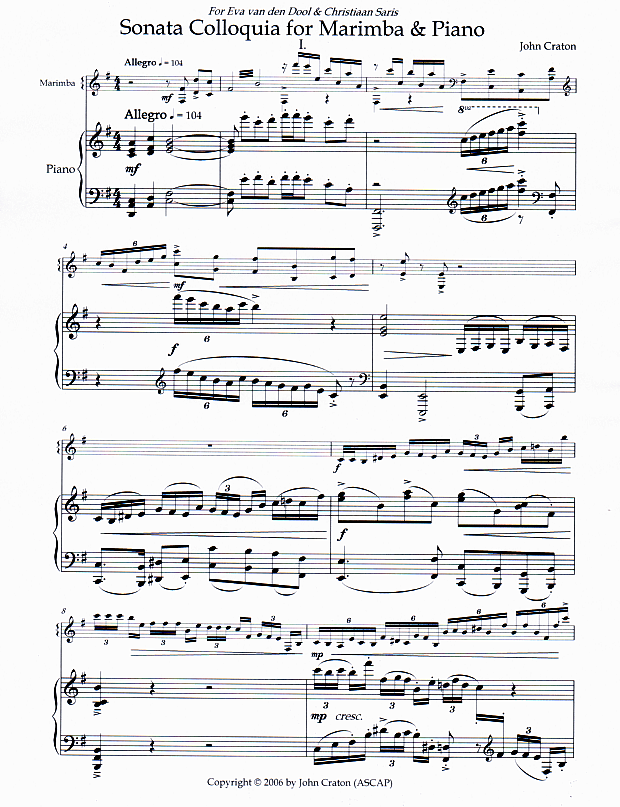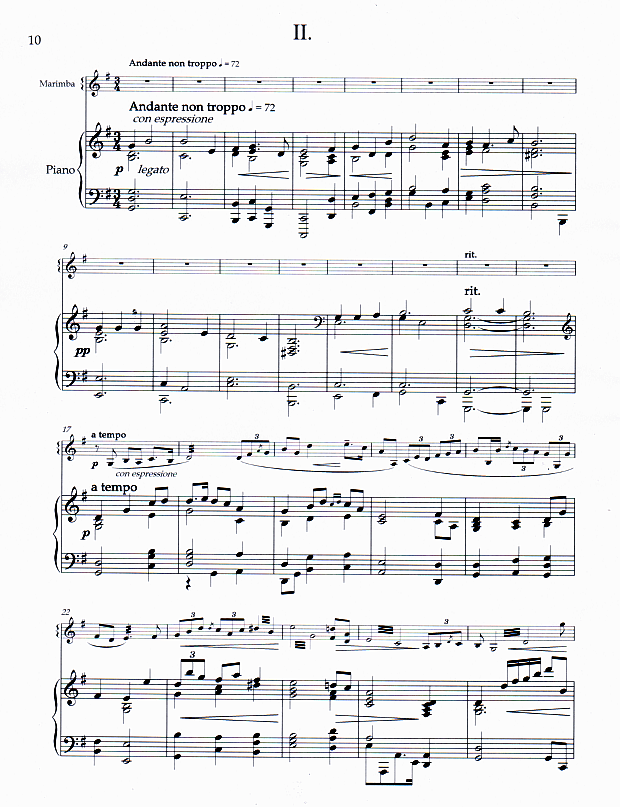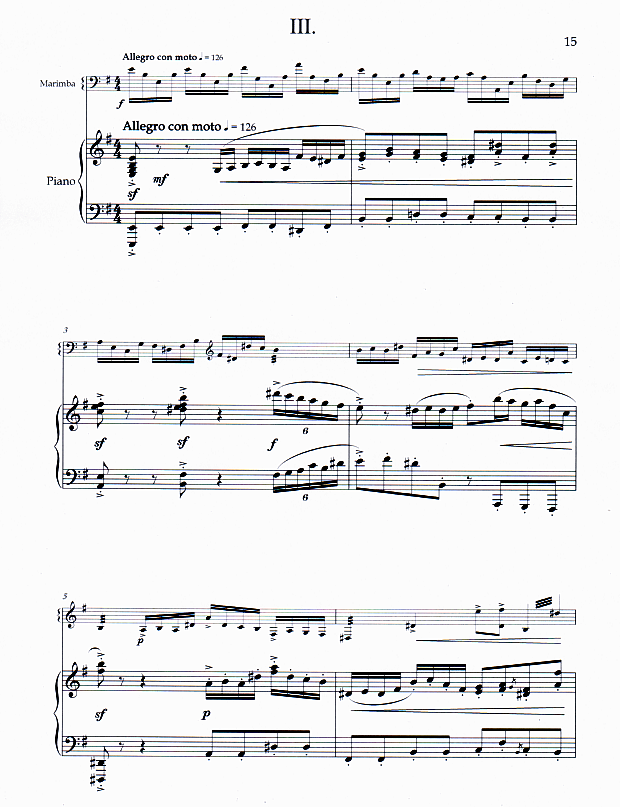 Close Window or Go to Catalogue