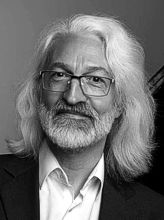 Michel Bosc
Premiers chrétiens (First Christians) for piano solo. Three musical paintings about the first Christians, the music evokes processions, fervor, fear, bells, and joy, intermingled with Gregorian chant (Credo and Veni creator). The work is dedicated to pianist Masae Gimbayashi.

Pages: 13 pp.; 8½ x 11"
Level:Moderately Advanced
Performance Time: App. 15 min.




Audio
Below you can hear recordings of the 2013 premiere
by Masae Gimbayashi-Barbotte in Tokyo, Japan.
First Movement
Second Movement
Third Movement



Click on score for larger view