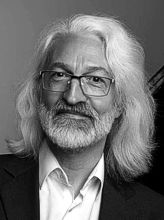 Michel Bosc
Suite pour piano J-C. A suite for solo piano comprised of selections from the oratorio of the same name by Michel Bosc. The work (arranged by the composer) is described as "a painting, an icon, a piece of spiritual music dedicated to Christ. It suggests more than it describes, inviting contemplation and meditation."

Pages: 18 pp.; 8½" x 11"
Level: Advanced
Performance Time: App. 23 min.




Click on score for larger view