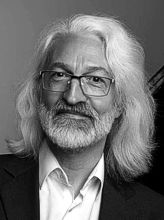 Michel Bosc
String Quartet. A string quartet in quintessential French style, the three movements are highly evocative and melodic. The first movement, Capriccioso, presents opposable melodic themes in an "espressivo" developed with a carefully articulated structure. The Nocturne evinces the pale colors of twilight, while the Comodo cantabile parodies contrasting moods surrounding a central melody with the interruption of an axial pizzicato episode.

Pages: 34 pp., score; 7 pp., each part; 8½" x 11"
Level: Moderately Advanced
Performance Time: App. 20 min.



Click on score to see larger image