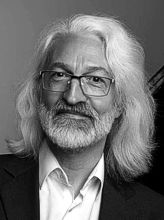 Michel Bosc
Sonate en Fa pour piano. Composed for pianist Frédéric Tacco, the sonata was inspired by three paintings of Pierre Puvis de Chavannes: Les baigneuses, Le pauvre pêcheur, and L'été. At times passionate, violent, and energetic, each movement seeks not simply to translate the paintings into sound but to venture into them and beyond. The first two chords contain the seeds of the entire sonata and unite the three movements.

Pages: 21 pp.; 8½" x 11"
Level: Advanced
Performance Time: App. 22 min.




Click on score for larger view