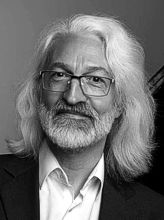 Michel Bosc
Le cortège des fleurs (The Procession of Flowers). An effervescent suite for flute and piano, the Cortège presents the secret minds of innocent dandelions, sweet violets, ringing lilies of the valley, mysterious carnations and orchids, joyful tulips and jonquils, and, in the final bouquet, the majestic rose.

Pages: 19 pp., score; 8 pp., flute part; 8½" x 11"
Level: Advanced
Performance Time: App. 13½ min.



Click on score to see larger image