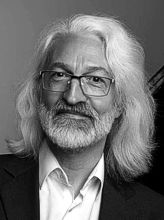 Michel Bosc
Ave Maria pour Notre Dame de Paris. Bosc is a Parisian who composed this Ave Maria the day after the devastating fire to the great cathedral of Notre Dame. Text in Latin. Dedicated to baritone Till Fechner.

Pages: 2 pp., 8½" x 11"
Level: Moderate
Performance Time: App. 2¼ min.



Click on score to see larger image